Veteran racers and beginners are welcome at Channel Islands Raceway
Large Track for practice and on race days for 1/8 scale, electric and nitro buggies and truggies only
Small Track for both 1/10 and 1/8 scale, just for fun by both beginners and advanced drivers
State of the art Drivers Stand
Pit Tables which are shaded for day races, lit for night races
Parking is free for Raceway Members, $5 on weekends for visitors
Note: No RV parking is available in Elings Park. The closest RV facility is Earl Warren Showgrounds.
Club Races
Held the last Saturday of the month
Facility opens at 7 a.m.
Racing begins at 10 a.m.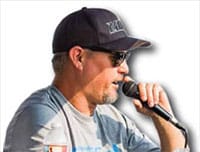 Most club races are announced by Erik "Notch" Johnson.
The typical "last Saturday" schedule may be impacted by holidays and other racing series held at the track. Please check Channel Islands Raceway social media for current information.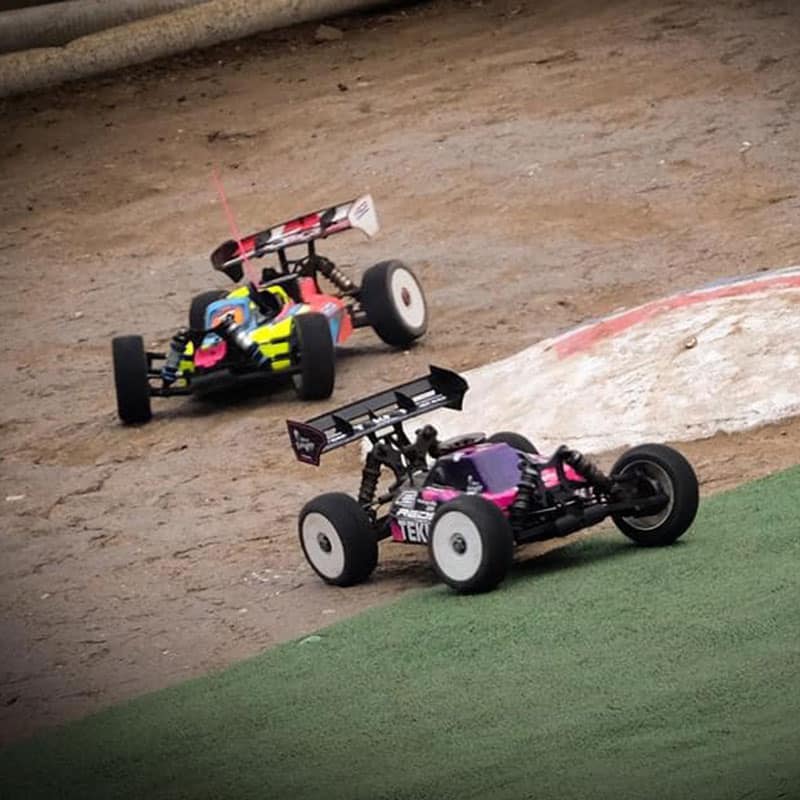 Become a Raceway Member!
Are you a remote-control racing enthusiast?
A Channel Islands Raceway membership gives you access to the raceway whenever the park is open. Sharpen your skills, test out new gear, and (often) enjoy having the track all to yourself.
Adult: $120
Family: $25 for each additional family member aged 18 years or under
Membership is not required for Club Races and other organized racing events.
Download Membership Form
Recent Raceway Event
Hot Race Gran Prix for expert nitro buggies, held in February 2023, attracted big-name pro racers and enthusiasts alike.
The Raceway had a Euro-style layout with concrete and Astroturf sections for this event. The track was designed by Maddox Stretz and installed by Factory Tracks. The announcer was Notch Johnson. Racing photos taken by Tommaso Boddi.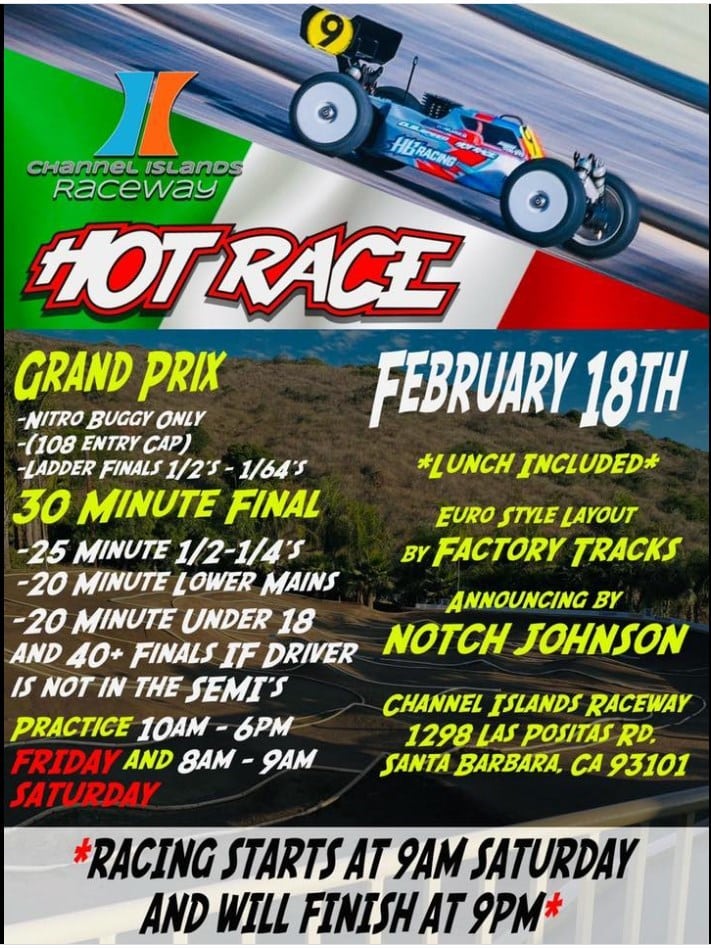 Support the Park
Elings Park is not operated by the city or county. We depend on user fees and public donations to maintain and improve the park. You can help.
Donate Now
Learn More