Eling's Tennis Camp is designed for players all levels and includes match play, tactical and technical drills, ball machine, dynamic warm-up and stretching education. Students provide their own racquets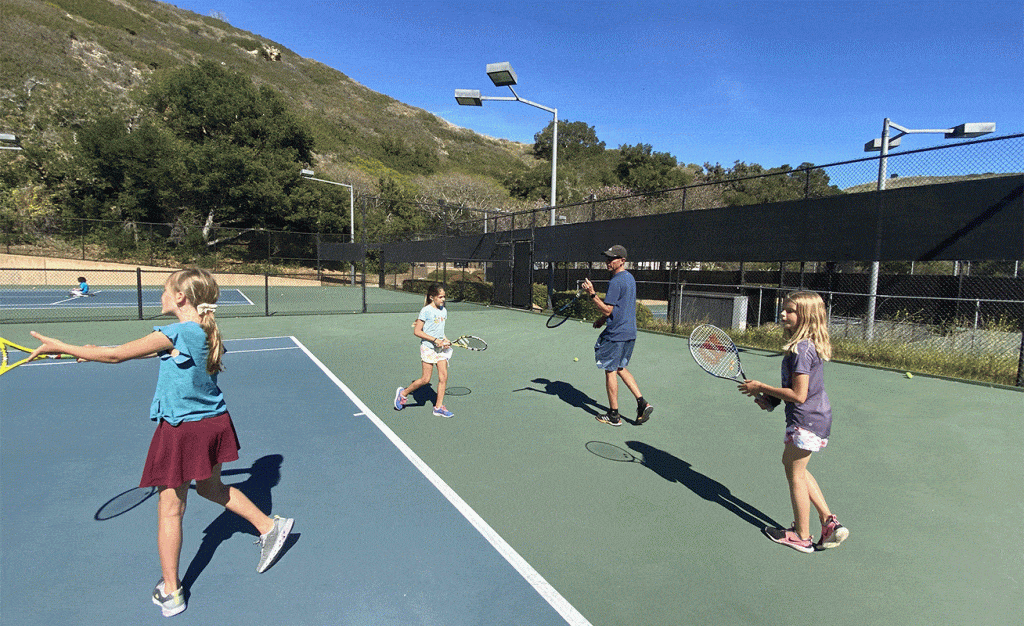 Meet Tennis Pro Adam Webster
Adam Webster was a highly ranked SoCal junior tennis player, played in national tournaments, received a partial college athletic scholarship, and graduated from San Diego State University with a degree in Kinesiology, emphasis on Physical Education.
In 2002, he began teaching at Birnamwood Country Club alongside his older brothers Dan and Aaron. After two years, Adam became a tennis pro at the Santa Barbara Tennis Club, a position he held for 12 years. He serves as director for the Santa Barbara Tennis Patrons Schools Program and Match-Point, and has been a US Professional Tennis Association (USPTA) Certified P2 Tennis Professional since 2008, holding a certification for teaching "10 and under" tennis.
Support the Park
Operated by the nonprofit Elings Park Foundation, the park receives no government funds for upkeep or improvements.
Make a Gift
Learn More